#1 San Diego Personal
Injury Lawyers
If you have been injured in an accident, you need legal advice. Our legal team has defended thousands of personal injury cases with proven results and we are dedicated and determined to get you the care your need and the compensation you deserve.
Schedule A Consultation
SUCCESSFUL CASES
Why Trust The Top Voted Personal Injury Law Firm in San Diego?
WHY ARE WE RANKED AT THE TOP OF SAN DIEGO?
WHY ARE WE RANKED AT THE TOP OF SAN DIEGO?
If you have been injured, we can help.
Batta | Fulkerson Law is a full service San Diego Personal Injury Law Firm serving clients throughout California. We have experienced injury lawyers, proven results and dedicated support staff to serve you and make your experience as easy and painless as possible.
Schedule A Consultation
PERSONAL INJURY
CASES SERVED
YEARS PERSONAL
INJURY EXPERIENCE
PERSONAL INJURY
CASES SETTLED
PERSONAL INJURY
SETTLEMENT RECOVERY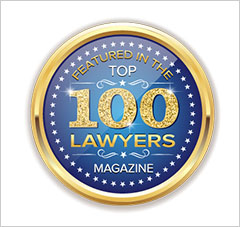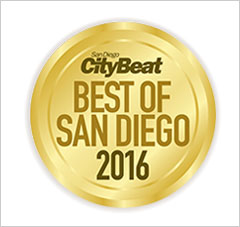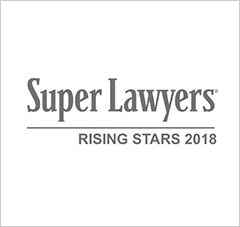 RECENT REVIEWS FROM OUR CLIENTS
March of 2018 I was involved in a total loss car accident and having worked at a personal injury law firm before I thought I knew what to expect in terms of client treatment and quality of work. When I stepped into the door it didn't feel like a stuffy firm where the guy takes you into some fancy room trying to show of what he has accomplished to get you to sign up. What I got is someone who took the time to see how I felt and how could I be helped through the process. Dan and Paul kept me updated throughout the case and Omar (one of their paralegals) took the time to go over my entire case with me to ensure that the trauma that I suffered was shown to the at fault party. I cannot believe the quality of work they provide there and would recommend them to anyone.

Michel S.


2/12/2019

So my mother was involved in a pretty terrible rear end accident. Her car was totaled and she was hurt. I have known Dan a long time and always new how well he treated his clients and how well they were taken care of. I needed help with my moms accident and I turned to Dan and Batta Faulkerson. Can I also say that Ed Meara is an amazing attorney who helped my mom feel at ease and helped us feel so comfortable through the entire process. Paul Batta kept in contact and had us in the loop the whole way through.  What an amazing law firm that really just keeps their clients needs at the forefront and keeps them well informed all along the way. Even Carolyn was gracious and helpful through the whole process. Great law firm that works together and gives you the attention you need! Would recommend them to anyone and everyone!

Azita T.


2/11/2019

I can truly say this is the BEST law firm ever!

My parents along with myself were involved in a car accident. We came to a stop and the car behind us followed to close and slammed into us leaving us all in so much pain.

Normally people get injured and have to deal with the hassle of insurance companies and all the stress that comes along with it. But, luckily a family friend told me about Batta Fulkerson. I got in contact with them the same day and I immediately felt like a weight was being lifted off our shoulders. Especially since the accident happened around the holidays.

The attorneys and staff are genuinely kind people who truly see you as one of there own not just another client. Every time we had any questions or concerns they were always a phone call away.

Myself along with my parents could not be any happier with how smooth everything went. It was literally stress free, they took care of me and my family when we needed it most.

Gina M.


2/11/2019

I was involved in a car accident in April 2017, and after being screwed around by my own medical insurance, I decided to go the attorney route. I initially met with Dan on a Sunday no less, and was a great experience from the get go.

Dan, Paul and Eddie are the greatest! Always concerned with how my medical appointments were going, how I was feeling and just concerned about getting me well again and getting the help I needed. Very personable and have recommended them to my friends and family!

Anne B.


1/30/2019
San Diego Personal Injury Attorneys
See Us Around Town? Give Us A Shout and Follow.
Find us
401 B St., Suite 1400, San Diego, CA 92101
map it
---
Call us
---
Email us
We're Social